Invest in methodologies to increase in up to 26% your market share.
Outperform your competition by introducing external innovation methodologies.
Empower employees by making them part of the innovation process.
Develop your team's skills and increase your company's productivity.
Strengthen the corporate culture and improve your team's performance.
Leverage your existing resources and expertise while also accessing new opportunities for growth and development, and leading to increased competitiveness, improved customer satisfaction, and enhanced business performance.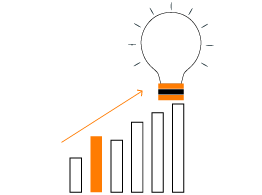 Our fast innovation sessions are designed to help you rapidly generate and refine new ideas.
Our team will facilitate a brainstorming session to generate a large number of ideas.
We'll then use a structured process to narrow down and refine the best ideas into actionable plans.
With our fast innovation sessions, you can quickly generate new ideas and stay ahead of the competition.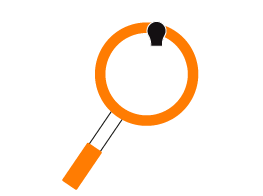 Our employee innovation service helps you tap into the creativity and expertise of your team to drive innovation.
We'll work with you to develop an innovation program that encourages and rewards employee contributions.
Our team will facilitate ideation sessions and provide training and resources to support your employees' innovation efforts.
With our employee innovation service, you can create a culture of innovation and unlock the full potential of your team.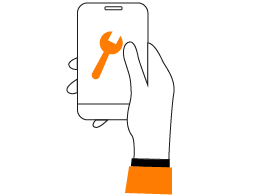 Our digital tools service helps you leverage technology to drive innovation and growth in your business.
We'll identify and recommend digital tools that can help you streamline processes, increase efficiency, and achieve your business objectives.
Our team will provide training and support to ensure that you are getting the most out of these tools.
With our digital tools service, you can optimize your operations and stay ahead of the competition.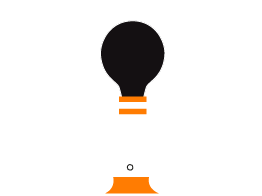 Our hackathons are intensive ideation and prototyping sessions designed to help you generate and test new ideas.
Our team will facilitate a hackathon, bringing together a diverse group of participants to generate and develop new ideas.
We'll provide training and resources to support the ideation and prototyping process.
With our hackathons, you can rapidly generate and test new ideas and accelerate innovation in your business.
(03)
Customer Testimonials
"IdeaFoster brings to our company the right amount of agility and creativity to fly at startup speed."
Pablo Caballero. Capability Network Supply Chain & Operation lead - Accenture Strategy
"IdeaFoster has led the successful execution of several of our ideation to concept projects in our employee Innovation Accelerator Program."
Nick DeBlasio. Project Group Manager Employee Innovation - Nestlé
Contact us
Let's start some incredible projects.
Let's innovate together!